Cruise News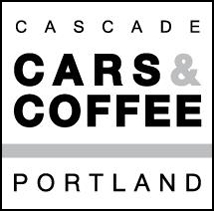 Date:
October 17, 2015
Time:
8 a.m. - 11 a.m.
Location:
Portland,
Oregon
Description:
Cascade Cars & Coffee - Portland/Vancouver
Every Saturday, year-round from 8 a.m. - 11 a.m.
Cars and Coffee location for Portland/Vancouver
is located at Cascade Station by the Portland International Airport.
They are requesting that people park where they were parking previously, which was the northern part of the lot to the east of Best Buy.
9911 NE Cascades Parkway
Portland, Oregon 97220
Rain or shine!
Our meet-up is for all makes and models, stock and modified.
There is no cost to attend. Join us at our next meet-up for
some cars and coffee!
Property management has been generous to allow for this event,
so as long as everyone behaves without hooning, such as burnouts
or racing, this event will continue to be a fun event for all.
Directions? Click here to view a map
Check us out on Facebook!
Visit our website!
Questions? Email: info@carsandcoffeeportland.com
or call 503-512-0227
It's easy to share this event on Facebook, Twitter, LinkedIn and more,
using the buttons below !________________________________________________________________
Join Northwest Classic Auto Mall on Facebook to hear about newly posted car shows, cruise-ins, swap meets and classic vehicles for sale.
We also invite you to Sign Up to receive our e-mail newsletter for updates on
classic vehicles for sale and car events.
________________________________________________________________
Click
HERE
to return to the previous page